Mark Parisi, 3rd dan Assistant Instructor, A-3-785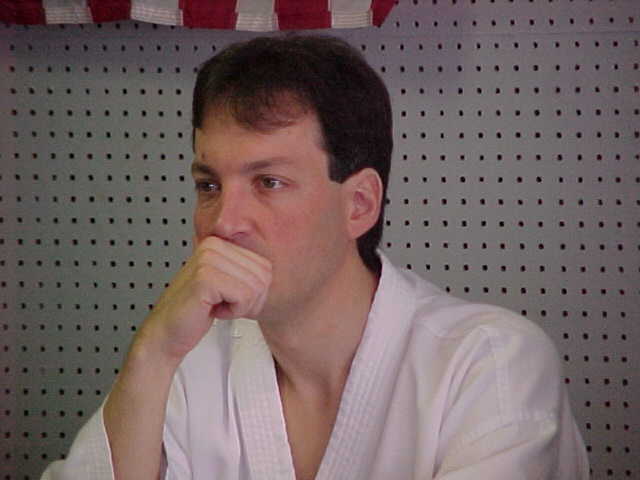 Mark has been studying martial arts for over 23 years. His martial arts career began when he was eleven in Hackensack, NJ where he studied judo and was promoted to green belt. This was Mark's first taste of competition having competed in 3 tournaments and receiving 2 gold and 1 silver medal. He then went on to study Tai-chi, Long Fist Kung-Fu and very briefly Taekwon-Do. While he was attending college at Montclair State University, NJ he trained in Koei-Kan Karate-Do for 3 1/2 years and achieved San-Kyu (3rd Kyu) brown belt. He continued to compete in tournaments continuously placing in the top 2 seats. In 1992 he began his Taekwon-Do training in Norwalk, CT under Steve Bazewicz and John Pailais in West Hartford, CT. Since then it has been all TKD!

Note: Mark has been training with Mr. Hewes for over 2 years and became a permenant member of FDTKD in January of 2001. Mark will be up for promotion to 4th dan in June of 2002.
For a more detailed resume click here.
Ann Jackson, 3rd dan Assistant Instructor
For a more detailed resume click here.
Mona Kinnel, 2nd dan Assistant Instructor, A-2-2231